BE A PART OF THE ALUMNI WALL
CSF wouldn't be what it is today without the mark our alumni left. We want to honor the generations of students that were part of CSF in our new building, currently under construction, with a special alumni wall celebrating those whose lives were changed by CSF—and who impacted CSF in turn.
Whether you attended CSF every week for years or just came to a few worship nights, we'd love for you to be included! There's no cost, this is simply a way for us to honor CSF students from years and decades past. Just click the link below and fill out the. form and we'll make sure your name appears on the wall.
HERE'S WHAT'S COMING NEXT:
For more than 60 years Christian Student Fellowship has been living out our mission to reach college students. But in the past decade, our building has been stretched to it's absolute limit as we try to welcome as many students as possible.
Our weekly worship gatherings often have nearly 500 students—and as many as 950. CSF's sanctuary seats just 250.
Our building doesn't have a single small group room for the nearly 500 students that gather for bible studies each week.
Like Jesus, food is a huge part of our ministry. Our tiny kitchen was never meant to cook up the thousands of meals we serve each year.
We haven't had enough parking for our staff, much less students
So we began to pray and dream about what CSF's future might look like. Take a look at what's next for CSF.
Meet the new CSF building! This is just a glimpse at what our new campus hub will likely look like. This exciting new building design addresses so many key aspects of our ministry. At 40,000 square feet, it provides 4x as much space as our current building. It features:
Significantly expanded worship facility.
Much needed small group bible study rooms.
Industrial kitchen to facilitate hospitality.
Multi-purpose hangout spaces including a collegiate basketball court where students can gather!
With this new space CSF can reach even more students all while staying right in the heart of campus!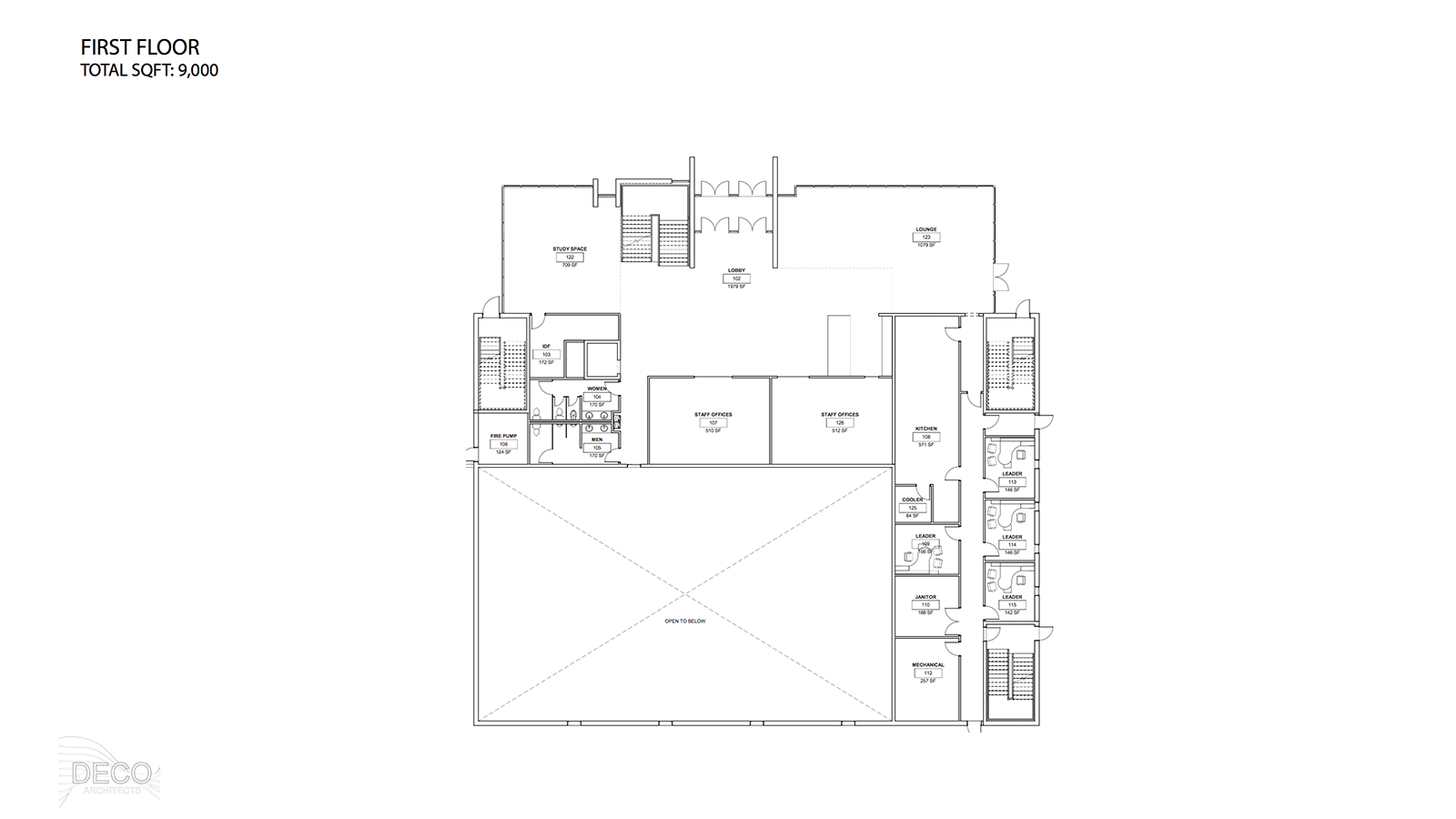 GROUND FLOOR
A spacious open lobby will help us welcome students into CSF's new home

An industrial kitchen helps us serve even more welcoming meals each week

Staff offices open to lobby, helping staff connect to students as they enter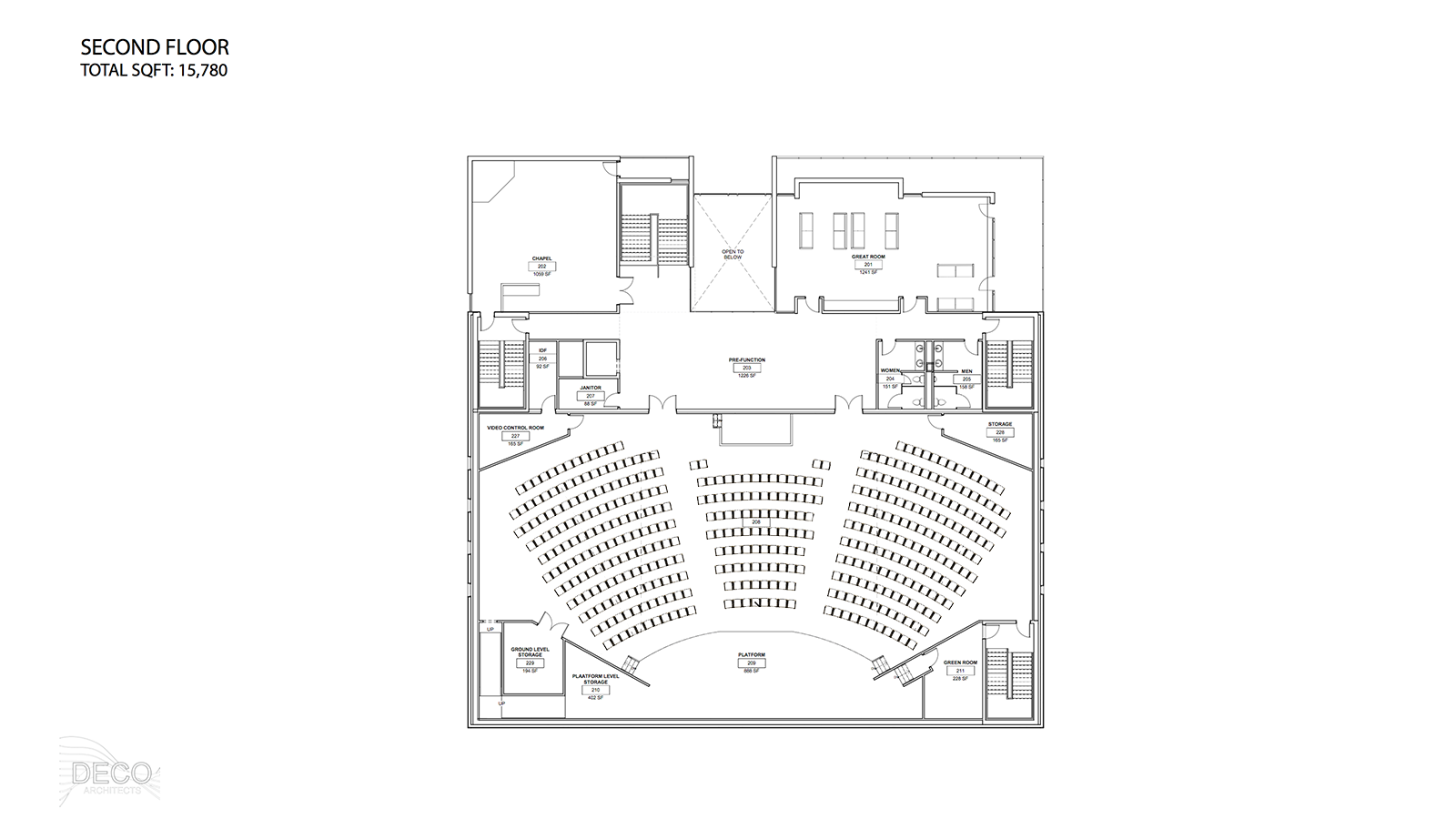 SECOND FLOOR
A larger sanctuary enables CSF to welcome many more students to worship gatherings with nearly 3x as many seats as our current worship space.
The Chapel will be an intimate space for students to connect with God during the day
The Great Room is a unique multi-purpose student gathering spot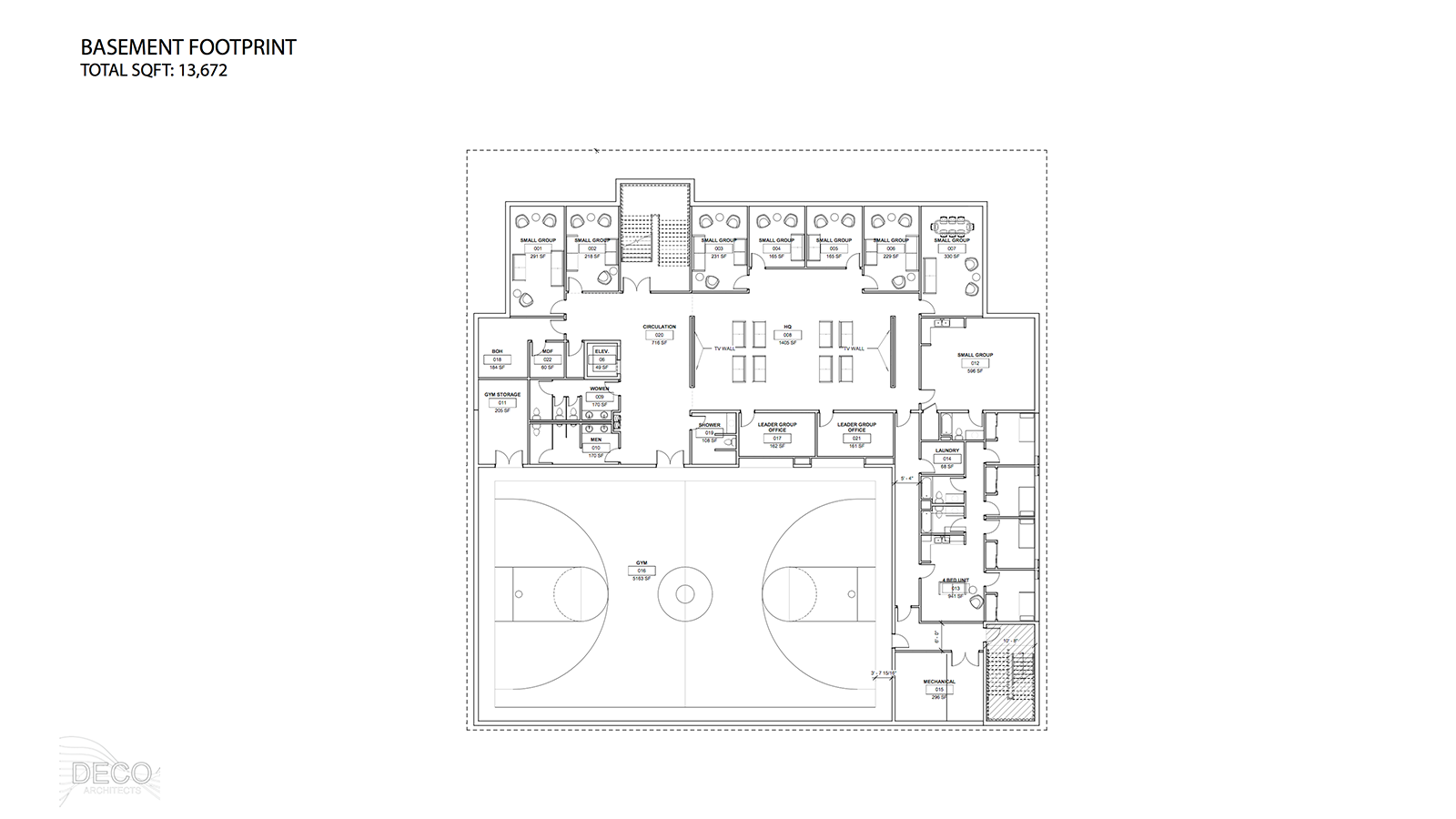 BASEMENT
A full-size basketball court gives us so many great opportunities for outreach.
Small group rooms create much-needed homes for 50+ weekly bible studies
Residences provides income to offset the cost of the building as well as provide around the-clock building management
Large "HQ" area is a great space to hang out, play video games and more