WATCH SYNERGY ONLINE
If you can't make it to Synergy, or just feel more comfortable watching from the comfort of your own couch, you can tune into Synergy RIGHT HERE at 8pm: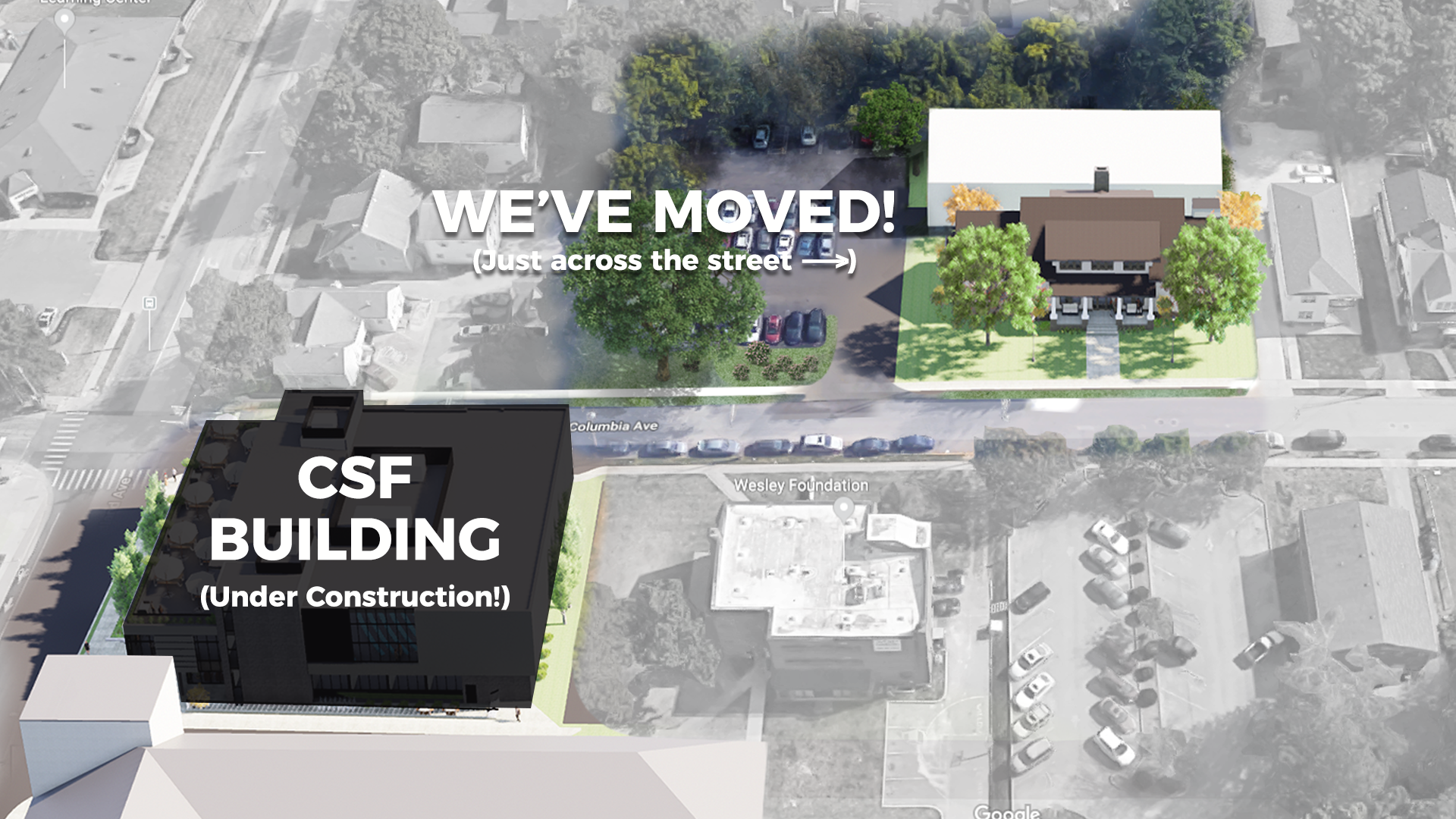 NEW YEAR. NEW CSF.
After decades of life-changing moments and years of packed-out worship services, the time is here: we're tearing down the CSF building to pave way for bigger (and hopefully even better) things! Here's what you need to know:
1. We're moving (across the street)! As construction on the new CSF building begins, we've moved our pl-unibet fam into a home away from home just across the street from the old CSF building. We've got tons of space to hang out, a huge space for worship gatherings, and a pretty killer library. Come visit us at 507 Columbia Avenue!
2. Shift is coming home on MONDAYS! Thanks to our new large group space at 507 Columbia Ave, we can finally bring Shift back to campus, with plenty of room for social distancing! Shift kicks off at it's new time this week: MONDAYS at 6PM all semester long.
3. Synergy is happening at Southland! To continue to give us plenty of space to spread out at our largest weekly event, Synergy will continue to happen at Southland Christian Church on Richmond Rd, every Thursday at 8pm. Need a ride, you can get one from CSF's new campus headquarters at 507 Columbia Avenue!
4. Pancakes are BACK! Swing by Wazamba every Friday night for all the pancakes you can handle (and then some)! It's going to be a blast.
FREE LUNCH!
Meeting people can be tough right now. We want to help you find your place on campus. We'd love to grab lunch or coffee with you (on us!), no strings attached. Just fill out the form below and we'll be in touch!
HAVE FUN. BE SAFE.
We're taking steps to help prevent the spread of COVID-19 with enhanced cleaning procedures, face masks and social distancing guidelines. Want to know more? Check out www.ukcsf.org/covid