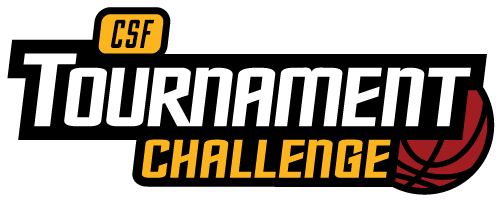 Think you have the biggest basketball brain around? CSF is hosting an NCAA bracket challenge to help you prove yourself the hottest hoopsman in the land. We've got prizes lined up for the TOP SEVEN winners, and even a special prize for last place! Think you've got what it takes. Join the CSF Tournament Challenge now. Limited to TWO ENTRIES per person. Click the link below to sign up!
PRIZES
First Place: $50 Amazon Gift Card
Second Place: $30 Kroger Gift Card
Third Place: $25 Starbucks Gift Card
Fourth Place: $20 Local Taco Gift Card
Fifth Place: $15 Chick Fil A Gift Card
Sixth Place: $10 Chocolate Holler Gift Card
Seventh Place: $5 Steel City Pops Gift Card
LAST Place: SIGNED C. S. Lewis book*
*Signed by C. S. Marshall, son of Brian Marshall
NEED SOMEWHERE TO WATCH THE GAMES?
If you're in Lexington, KY, CSF hosts some of the most epic UK basketball watching viewing parties you've ever seen. So epic, in fact, that videos of our basketball parties went viral last year and were featured on SportsCenter and Late Night with Jimmy Fallon. We're watching every UK game of the NCAA tournament right here at CSF, free of charge. Want to know more? Check out the video below.